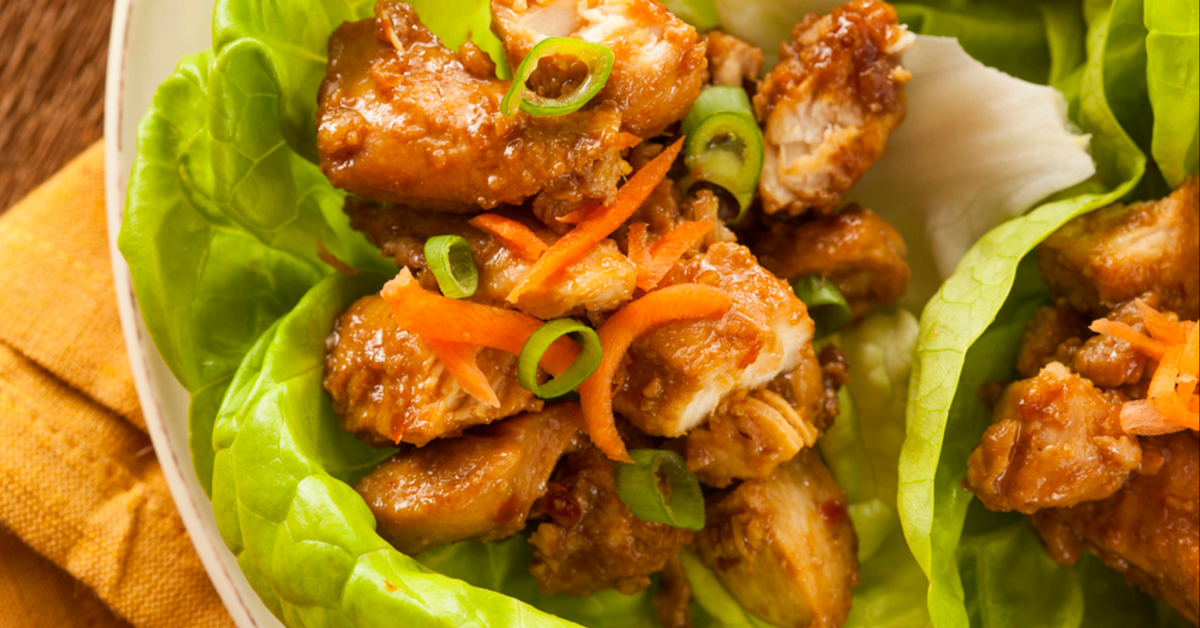 Drop Calories & Processed Carbs (aka Sugar)!
Tortillas are amazing. Erica Mesirov, our resident Food Coach, is a sucker for Mexican soft tacos and burritos. And let's not forget sandwich wraps, too. Who needs all those processed carbs? You can eat better, lighter, and healthier while enjoying all your favorite tortilla creations! So today, we help you discover 6 healthy replacements for conventional tortillas and wraps!
---
Coconut Wraps
I'll admit I was a bit nervous the first time I tried these. I love coconut and all. But did I really want it as a main ingredient in my sandwich?
But these, in my opinion, are totally uniquely delicious. They have a distinctive taste that doesn't scream coconut. They're just good. And they are great for those trying to eat low-carb, paleo, or gluten-free
Sunfood Coconut Wraps – Moringa – Raw, Vegan, Paleo, 7ct
Kale Apple Sandwich Wraps
Are you a fan of kale and apple? Then this has your name written all over it. Because these tortillas have kale and apple as main ingredients. How novel is that!
They are great for those looking to make a lighter, healthier sandwich. Plus, they're gluten-free. Just be aware that they're chewier than conventional wraps. But most people find them absolutely delicious.
GemWraps Kale-Apple Sandwich Wraps 6-sheets
Organic Nori Sheets
Well, you know these go great with sushi. But these wraps can be great to hold a light sandwich or snack. Part of finding healthier alternative for tortillas and wraps is getting a little creative.
Don't go too heavy when filling these puppies. Some light veggies, avocado chunks, maybe some sprouts. And purchase organic for extra credit. Sea veggies can absorb lots of toxins.
Raw Organic Nori Sheets 50 qty Pack + Free Sushi Roller Mat! – Certified Vegan, Raw, Kosher Sushi Wrap Papers – Premium Unheated, Un Cooked, untoasted, dried – RAWFOOD
Paleo Wraps by Julian's Bakery
These are great if you're flirting with the coconut tortilla idea, but aren't committed enough to go "whole coconut". Because this coconut is supported by many other healthy fats and amazing flavors. Think chia seeds, flax meal, and sunflower butter.
These have all the advantage of coconut tortillas. They're low-carb, gluten-free, and paleo. Plus they're an easy substitute in any recipe. And the ingredients are healthy. So you can feel good about what you eat.
Julian Bakery: Paleo Wraps : Gluten-Free : Grain-Free : 7 Individual Wraps : 6 Net Carbs
Lettuce Wraps
All the comfort of a conventional sandwich, with all the smart-sense of a diet high in veggies. A lettuce wrap is easy and economical. And it's a great source of fiber. Plus lettuce leaves contain lots of water and nutrients that lead to happy skin.
You can go simple with butter lettuce or romaine leaves. Or you can bump it up a nutritional notch by using cabbage leaves or chard. But either way, you've got a great way to enjoy your veggies while indulging in some of your favorite comfort foods.
Portobello Buns
Did you know mushrooms can be immunity Superfoods? They're great for everything from fighting colds to strengthening the immune system against things like cancer. And they can make a delicious, healthier, low-carb eating so easy.
Mix some olive oil with your portobello caps and grill. Then use them just like your favorite bread for your latest lunch creation. And feel good that you're getting a whole lot of extra nutrients.
---
So there you have 6 amazing alternatives to tortillas and wraps. Feel confident you're making a healthier choice.