Bring Forth Your Innate Ability to Heal!
Ladies, how is you relationship with your body? Are you having fun or is your body a source of ailments, stress & anxiety, or aches & pains? Let's change that, shall we!? Join us for a fun workshop to learn some tools to let go of that negative energy and reconnect with your body so you can have fun residing in it!
You have two dates to choose from!
Monday, November 5th (7:45pm – 8:45pm)
Thursday, November 8th (12:00pm – 1:00pm)
Light refreshments will be served.
To RSVP, email [email protected] or call or text (323) 806-0054.
---
About Kismet Salem
I entered the Healing Arts professionally via Bodywork and started from a BodyMind approach. I noticed that clients had profound changes while on my table, not just physically, but also mentally and spiritually. I saw deep connections with the body, the mind as well as Spirit that were entangled and intertwined as well as torn apart and kept apart due to numerous reasons. For example; concepts instilled in childhood, or at other times, trauma, and disruption of energy flow in various ways.
Having the ability to see energy as well as Psychometry (ability to touch and know the history of an object or live body), it was easy to recognize the disruptions and go right to the sources of clients' ailments.
In my studies of Somatic and Brain Functions as well as energy medicine I came across a wide variety of modalities that I learnt and made my own. This along with my intuition allows me to delve deeper and bring forth possibilities for true change; a fundamental change in people, not just momentarily. I was interested in fundamental shifts that assist somebody's healing journey. I started to find my own answers through observing and experiencing the truth that I utilize today in my signature sessions designed to meet each client's unique needs.
I combine a range of modalities. Utilizing conscious technology to reach into the unlimited field of all is possible, to bring forth the innate ability of healing. This innateness of self-healing is alive in each and every one of us.
PHILOSOPHY
I believe deeply in Body/Mind/Spirit integration. Yes one word:  Once the Body/Mind/Spirit is integrated, the dream of your life and its potential, is very easily manifested. In my practice I have seen miracle after miracle of people healing and changing their lives from dream to reality. Step by Step.
Don't dream your life – live your Dream!
We are meant to fulfill our dreams and to live our bliss. Whether you are looking at your career or health or relationships or even looking at the duality of things like beginning/endings, there can be bliss. Bliss or happiness is not just an all smiles state. When we are truly integrated, happiness is a strong frequency that is there no matter what happens.
And from there your own truth will guide you, like a beautiful light in the night.
In the 20 something years of my professional career in the Healing Arts, I have seen the same thing over and over again. The segregation of body, mind and spirit is a destructive one. When we are truly one and becoming whole, this means that Body/Mind/Spirit is united as one.
Heal the Spirit and the Spirit heals the body. When we address these elements we can begin to create an environment, which can enable ones creativity to flow. Once creativity can freely flow throughout our being, we can create our lives and live harmoniously within ourselves. When you are integrated = being yourself = feeling empowered, you can be in your flow of life.
For example; if you would like to create a career or improve your health and wellness, you try and try and you find it has not been working, there is probably some energy attached to you that is most likely not yours.  You have become the effect of some stuck energy and it gets very easy to confuse, what I call the crud, with oneself.
You can think of it as a shower when you are dirty – you are not the dirt, you go take a shower and clean yourself and feel refreshed and better afterwards.
Today I combine all my knowledge to bring forth the innate healing wisdom in people, animals and places.
Guiding you to your own Healing Waters – Drink you must yourself.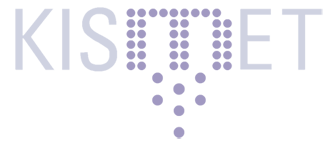 Kismetation
812 1/2 Lincoln Blvd
Venice, CA 90291
310.383.7670
www.KismetSalem.com
www.blog.kismetsalem.com
www.SomaticTraumaResolution.org
www.PrepareforSurgeryLA.com
---